About Me
My friend Talyaa threw down the "write a real 'about me' page" so I will try. Oh wait. There is no try, just do. Below will be my previous about me, but I'm a whole new person now.
My name is Dawn. I turned 40 this year. It's a lot younger than it used to be.
Three faces of me.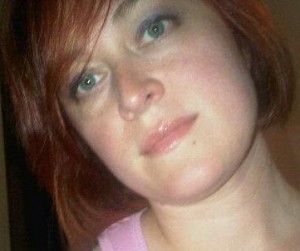 I am twice married. One I do not talk about because he hurt me and I only talk about it when I think it will help the listener. It's a piece of my life I shove in a box and try to ignore. The second is my beloved, Scout. Father to the Kaiser. I love him dearly but living together and trying to be happy married people was killing us both. I can't speak for him, but I know I try harder at being a better partner to him now as a coparent than I ever did as a wife. This is sad, but this is truth.
I have a son. His name is Alex and he is eight. It took us well into his fourth year to like each other, but at hight, we love each other dearly. We have come the tritely phrased "full circle" and I finally love him like I think a mom should.
I have a mom. I love her and she drives me bat crazy. Mostly love. But then the bats. But she always has my back, no matter how many times I fall on my face, so there's that.
I have a dad. But he is dead. And this is Father's Day weekend which tears me apart in my dreams. Last night, I dreamed I walked into our old kitchen and my step-mom was there soaking morel mushrooms in salt water for him to fry. (His specialty – one of 'em anyway.) I burst into sobbing tears. "I want him here, I want him here" but the words would not come out. My step mom held me in my dream until I woke up saying clearly "I want him HERE", loud enough to wake me and M'love up. I miss you, Dad. Still kinda mad at you too, can't lie. Talyaa will know. And so will I. And so will you, honestly.
"M'love". He was "the boy" which was appropriate as he is 15 years my junior. Yes, ladies, you read that right. Fif-teen. Years. This usually brings the response of "NNNNICE!" or "You go girl!". My sister in law was completely silent and finally said "well your apple didn't fall from your dad's tree at all." Which made me laugh, because, try as I might to be something different, I am my father's daughter. Just as I was done from the recovery of some choice romantic catastrophes, just as I was done with men, here comes M'love. All the most important things I have ever wanted, wrapped in a package I never would have ever expected. I'm told this is how it usually happens. Not that it has all been perfect or easy, but we keep trying, and we round out our little family with his 4 year old, who is about as opposite from my 8 year old as you can get.
I would like to paint a perfect picture of me, but we'd all know that was bull. In the past day I've been a fight picking, twaffle of a hormonal, dear god period start and don't be pregnant witch. I've taken it out on M'love. Which after a lot of bourbon lemonade, I will again say, "I'm sorry, my love. I will be better later. Well. I hope I will be better later."
I've finally slammed together a new life. I have friends. I have framily.  I have a family I love. I quit my job and have "freelanced" and "contracted" for almost a year. Which are fancy words for sometimes I can't sleep at night worrying I will end up living out of my car that only sometimes starts on the first try.
Contact Me
email – dawn224 at earthlink dot net
twitter – @kaisermommy
Public Relations, Reviews, Disclosure Policies, Business Stuff
Yes, I would love to talk to you about getting paid to review your product or post your advertisement.
All ads will be placed below the fold.
(prior about me page, in case you were curious)
My name is Dawn and this is my blog. I have a toddler boy Alex, and two cats.
In my life before the titles of "wife" and "mommy" were added to my resume, I completed a Bachelors degree in Elementary/Early Childhood Education and a Masters degree in Speech Pathology and Audiology. I worked for three years in the special education department of a ginormous suburban high school. In the course of seven weeks we had a baby, finished a school year, cleaned out my desk, packed up our house, moved cross country, bought a house and moved in. The first weekend in our house we crashed out on our bed in our new bedroom and read copies of the final Harry Potter book. Alex napped and played between us while we devoured the last of the book. We eventually started unpacking. I am not yet finished.
I started this blog as Alex Year One on March 29th, 2007. I was pregnant with Alex and wanted a way to keep track of his first year. Which was a good idea, since the sleep deprivation was so severe that I don't remember much of it.
I stuck with the Alex Year Two / Kaiser Alex bit through till March 29th, 2009. I decided it was time to pull the reigns back from my little dictator and the process of rebranding this bad boy begins.
In the meantime, Scout and I divorced in the most amicable way possible. He was grateful get his house back, I think.
I went through a whirlwind relationship with my long time friend/boyfriend/whatever aka "The Dude" that just wrapped up its latest chapter . . . badly and painfully.
Ten things you might want to know about me to help you decide if you want to stick around
1. I'm gonna cuss. When I was in Kindergarten, I thought I invented the word, "fuck". Realistically, it was probably my dad. I still remember sitting by my play kitchen feeling it roll off my tongue. Little has changed.

2. I love me some Jesus, but you won't catch me waving my arms in the air. I believe we all have our paths to take and I will support yours if you will support mine. That's how I roll.

3. I'm short and kinda round with the Biggest Bewbs in Blogdom. No really. Check the "my people" page, I won an award and everything.

4. My dad died on my first blogversary. Talk about a buzz kill. I talk about that. I talk about death. He was a funeral director, come feel the irony with me.

5. I forget to post. Probably because I get caught up in trying to keep up with my house over at the best new blog of 2011.


6. I absolutely suck at replying to comments. I used to be so great at it. See #4.

7. I absolutely suck at visiting/reading/commenting on other blogs. I used to be so great at it. See #5.

8. I absolutely understand if you don't want to invest your time in learning to love the stuffin' out of my blog. See #6 and #7.

9. In my mind I am Laura Ingalls Wilder with a Kate Spade bag and high heels. In my reality I am so not.

10. This is more my mommy/housekeeping/screwing my head on domestic blog.
Contact Me
email – dawn224 at earthlink dot net
twitter – @kaisermommy
Public Relations, Reviews, Disclosure Policies, Business Stuff
Yes, I would love to talk to you about getting paid to review your product or post your advertisement.
All ads will be placed below the fold.