I've done a pretty good job at creating a capsule wardrobe using what I have gotten from Stitch Fix over the last year. I've also gotten pickier about what I buy since I know what I have and wear what I have.
Forgive the pictures and the dirty mirror. I decided if I was going to wait for perfect pictures that it would be yet another 15 fixes before I got anything posted.
Mavi Freida Regular Length Skinny Jean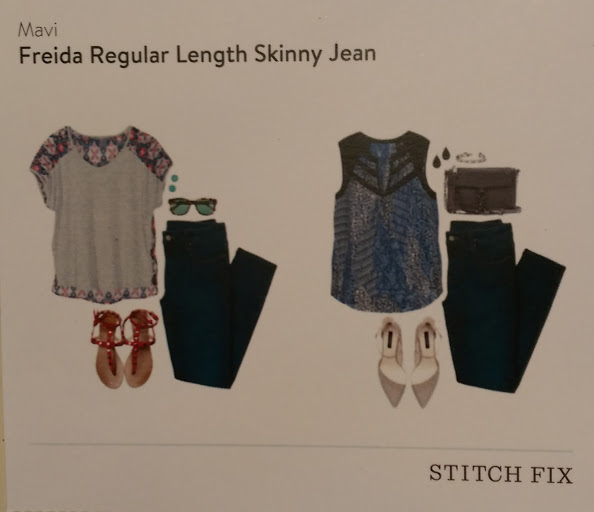 These felt good and I liked the dark wash of them. I didn't actually try them on because I'm feeling far too fat for skinny jeans – and I already have a pair of skinny jeans and I didn't need to be tempted with a second pair.
Daniel Rainn Minal V-Neck 3/4 Sleeve Solid Blouse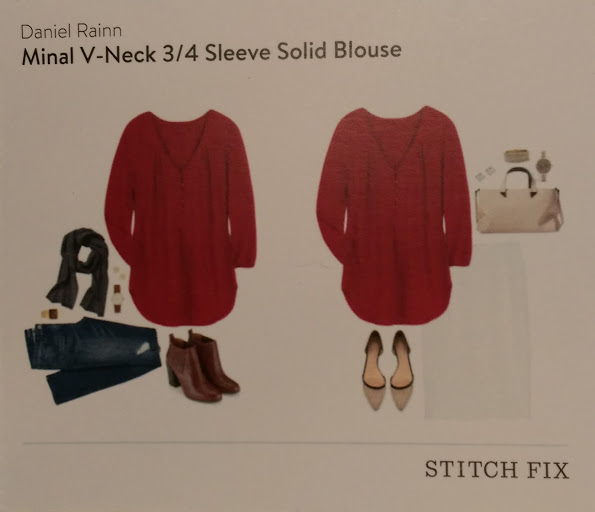 This red was super tomato hued – which would be great … on someone else … I like my reds more brick. I did like the V-Neck on it, and it would have been an easy to throw on and look nice shirt.
Beware dirty mirror.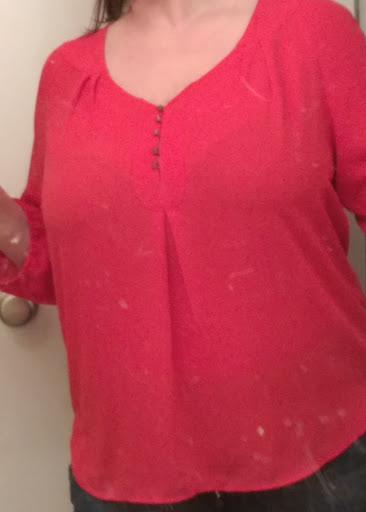 Yeah. It was a no makeup bad hair day. But I almost have visible collarbones in this shot. Upside.
Market & Spruce Elaine Ikat Print Pocket – Front Knit Shirt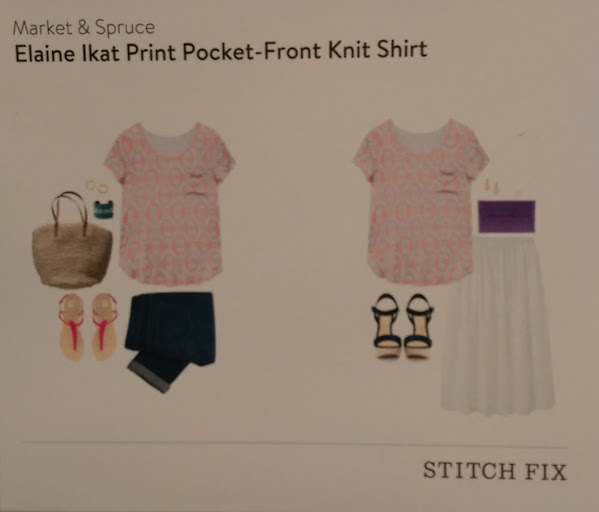 This fabric was soft and felt good to the touch. I didn't care for the pocket on the front, and it overall wasn't a shirt I would gravitate toward in my closet. Also. I may be the only person left who doesn't understand Ikat. Or Kylie Jenner lips.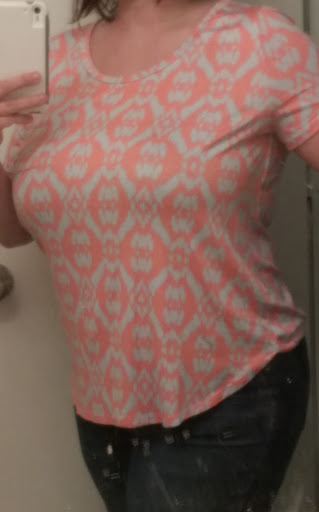 This picture does to go to show that proper positioning is key to a good body image. My butt and boobs are like Kapow! with a little bitty waist here!
 Fate Elyse Striped Sheer Sleeveless Top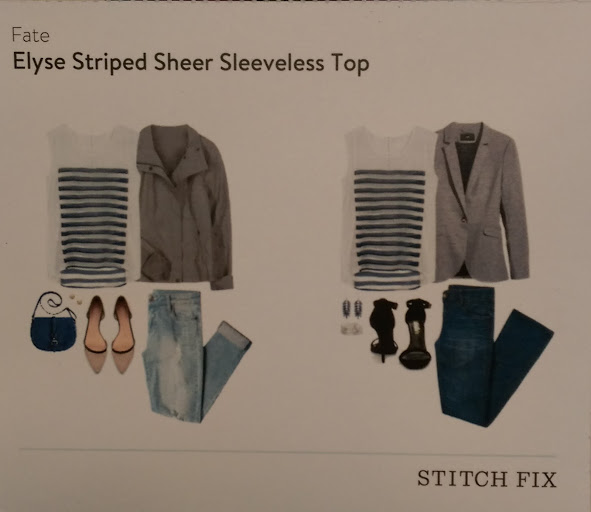 Stitch Fix got savvy and started sending tank tops with their sleeveless shirts. When I got my first one, I thought there was no way I would ever fit into it – but they must be made with pieces of TARDIS because they are truly bigger on the inside. I'm way more likely to buy a sheer shirt when the camisole is already right there and I don't have to make a trip out to find one that actually works.
This shirt would have been great with a cardigan, but it was snug at my hips – not a great cut for an hourglass girl.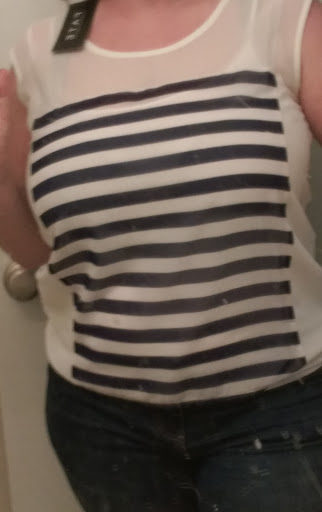 Loveappella Evie Draw String Funnel Neck Sweatshirt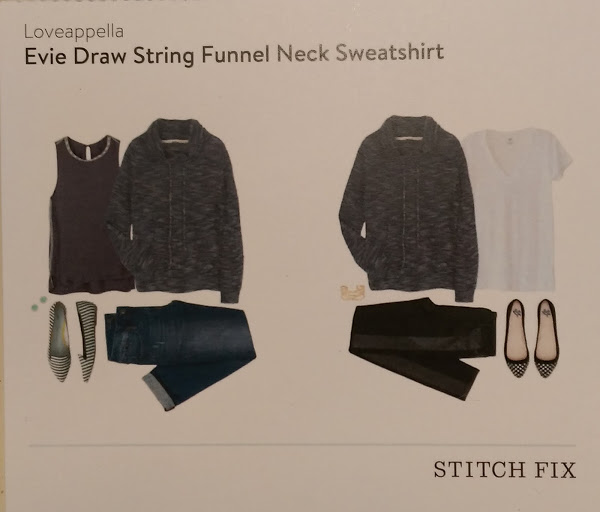 Bringing us to item 5, the comfy, soft knit pull over from Loveappella. It could dress a bit up or down, I'd grab it when I wanted a sweatshirt but wanted to look a little nicer.
Here it is paired with jeans from another Stitch Fix, tennies and my Royals hat.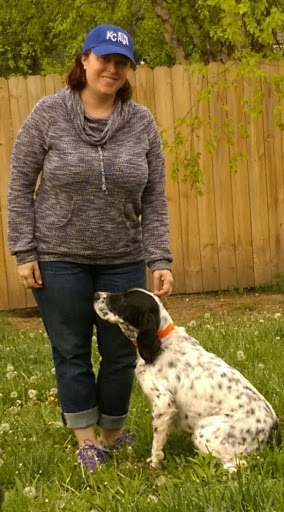 Sam the dog approves of the outfit. Or of getting pets. Either one.
You could help me earn credit by signing up for a Fix for yourself using my STITCH FIX REFERRAL LINK <– Click right there!