This Fix was less of a hit than usual.
First there was a pair of earrings – Zad Loni Hammered Leaf Drop Earrings – I didn't take a picture of them but if you click a link, another blogger has them. I always wear the same earrings, so these didn't tempt me – but it did make me realize I had not clicked to avoid earrings in my Stitch Fix Profile. Another reminder to keep that profile updated for better Fixes.
Next was the Renee C Genevieve Abstract Dot Print Blouse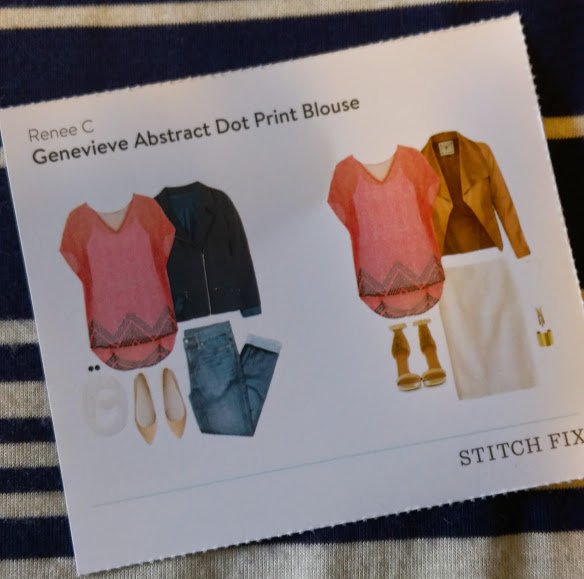 This is another one where they automatically send the tank to go under it. This just didn't work on my shape. Not a bad top, just not for me. To see it on someone – click the link above and scroll down that post and you will see it "in action".
Tart Noriega Boat Neck Knit Top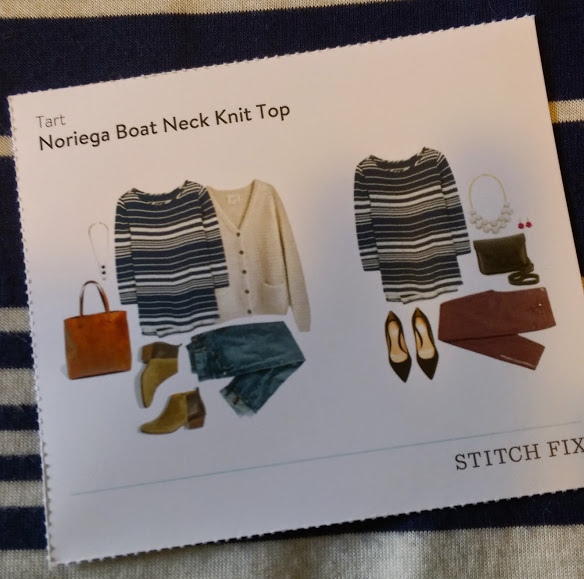 This is soft and an easy fit. I would have gotten picky about the stripes not matching exactly, but I was down to the only possibility in my box, so this was a win, kinda by default. I've gotten good use out of it, but it is already showing some wear – the "finish" of the shirt isn't brand new smooth in places, it's slightly bumpy now. Overall I do like the shirt, and it will transition into summer well also.
It also goes well with enormous knitting needles.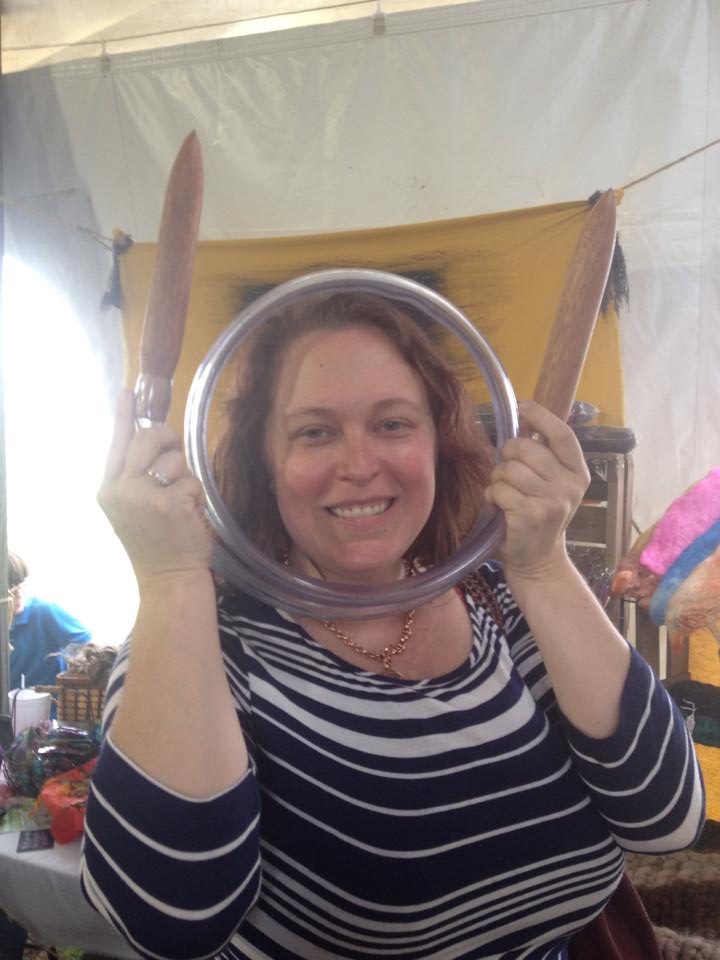 Market & Spruce Sam Hi-Lo Short Sleeve Tee
This shirt should work on everyone. SHOULD.
It does NOT. I can't even figure out why. The hem is a great idea, the color is … well the color should be great but something about it is off. Once it is on, the entire thing looks matronly. Like I said, I can't figure out why, but every person I have seen in a photo of it [click the link, see all the images] isn't flattered by the cut and fit of this either. (I would have taken a sharper photo, but I figure why, when I am completely panning the shirt.)
Level 99 Patrick Cropped Chino Pant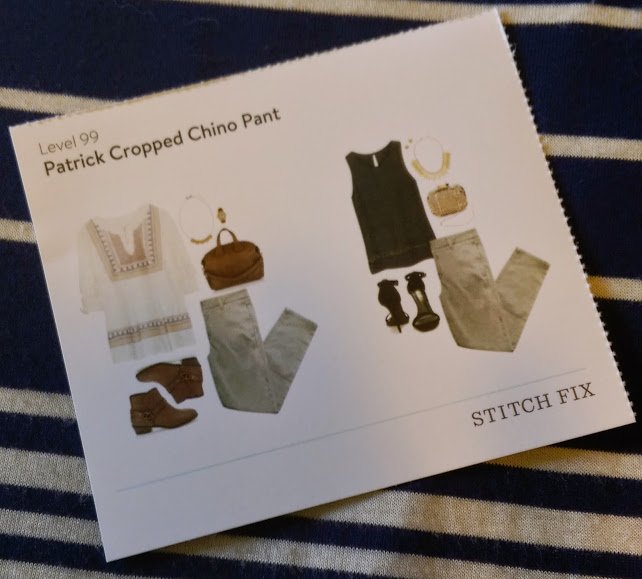 I flat out don't remember these pants. Complete blank. That's probably why I don't have them in my closet right now.
I do like them in the light blue color (click the link) but with summer coming, I don't spend much time in pants.
While not my most fitting Fix, I still got one shirt that I really do like. I also have built up my wardrobe enough that I don't need as many pieces to always have something to wear that I like.
You could help me earn credit by signing up for a Fix for yourself using my STITCH FIX REFERRAL LINK <– Click right there!