It will surprise no one who has seen my house this week that I can't find my cards for Fix 13 or 14. So we will roll on back to 12.
Colourworks Elandra Faux Leather Trim Cardigan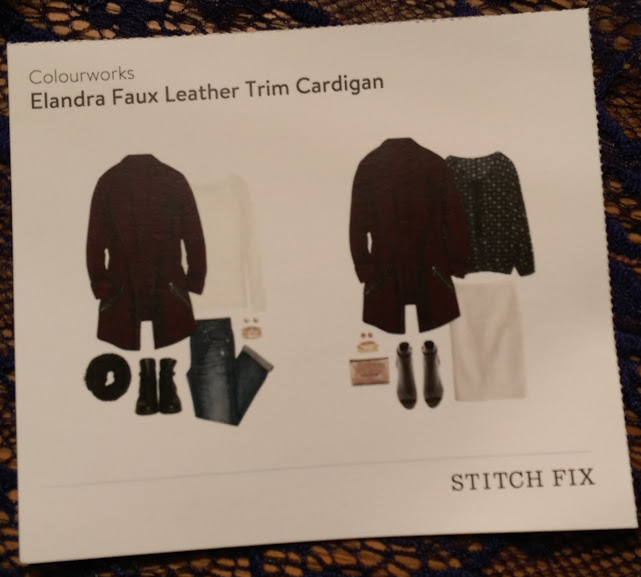 I loved how soft this cardigan was, and I loved the color. There was a faux leather trim on it that was more pleather than I was okay with, and I decided that I had three cardigans that I already loved and didn't need another.
41Hawthorn Kyla Textured Side Gathered Dress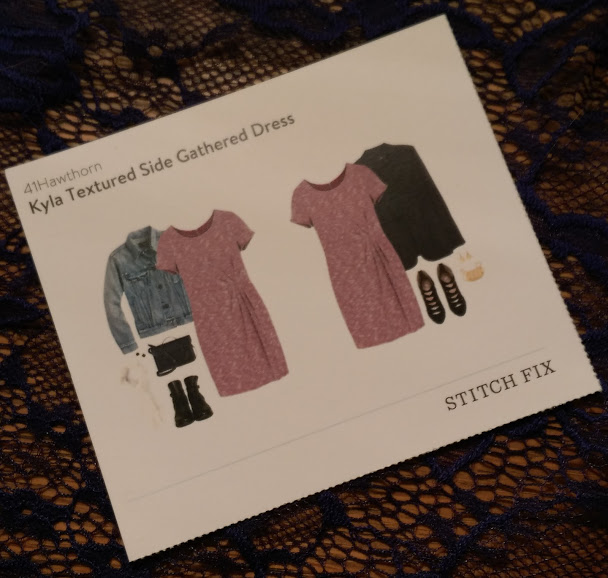 This was decently flattering, the fabric was heavy enough to cover lumps and bumps and soft enough to be comfortable. There was a problem with the length …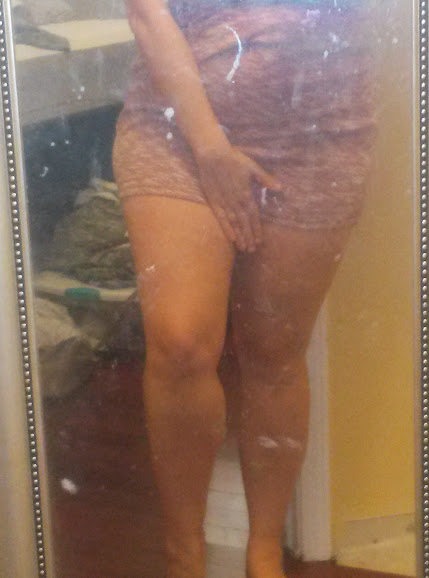 (Yes, I will clean my mirror before Stitch Fix 16. I promise)
Market & Spruce Corinna Striped Dolman Top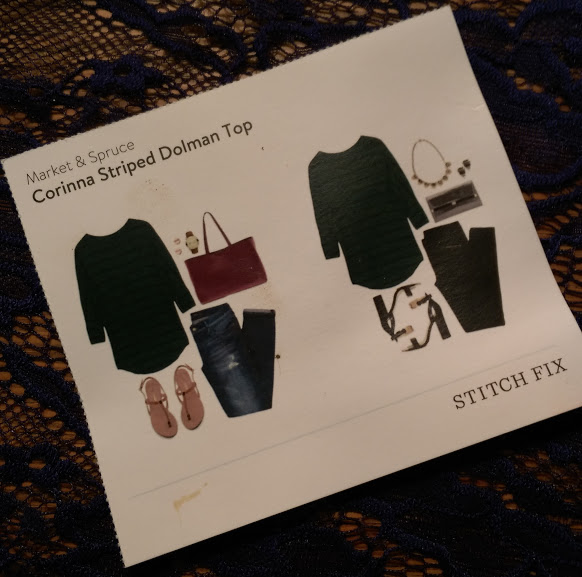 This is a green and black stripe, and even though the stripes don't match up as well as I would like, I got over it because the texture and the fit were perfect. The wide neck balances my boobs, the sleeve length is out of my way but not cutting me off at an awkward spot on my arm.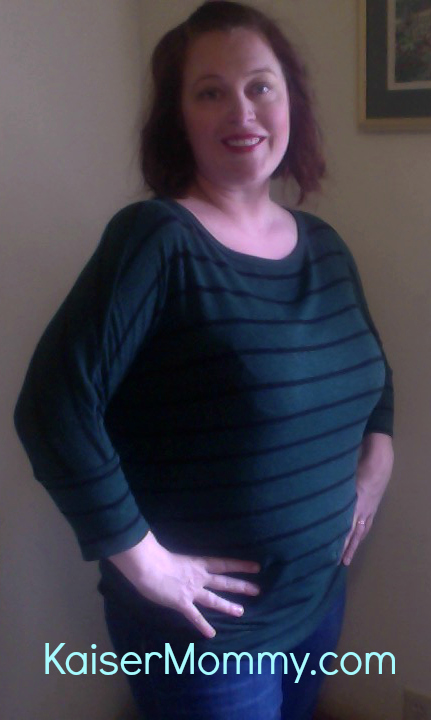 Market & Spruce Tula Contrast Trim Knit Top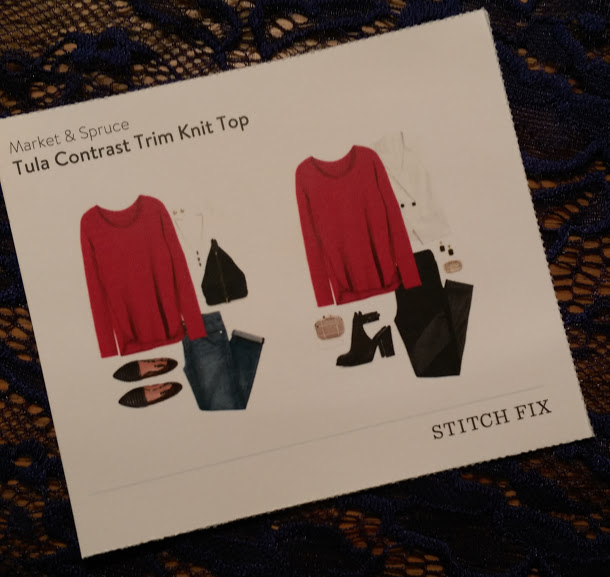 This was an easy KEEP. The color works for me, the fabric was soft, the fit was easy yet just fitted enough that it isn't frumpy, and it matched up with a wrap I had made (Citron from Knitty, with Starry Night yarn from Quaere).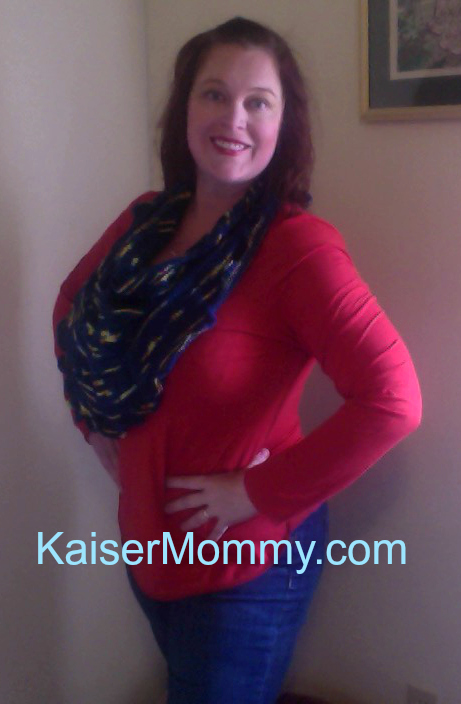 41Hawthorn McQue Solid Lace Sleeve Blouse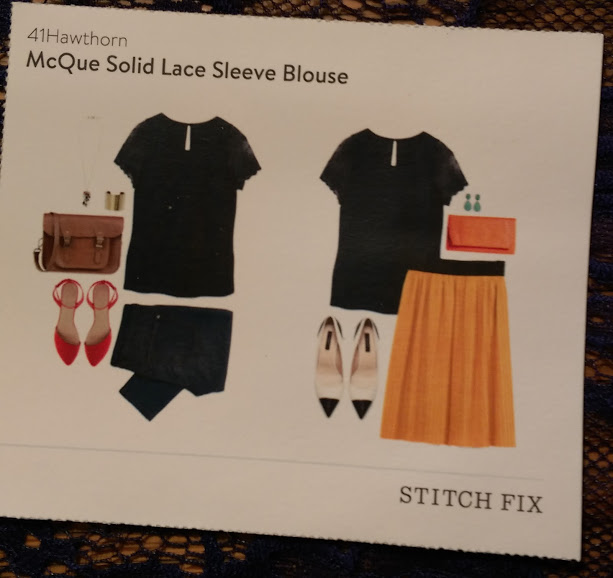 This is a pick that Lana, my stylist, took straight from my Pinterest board of things I liked. Unfortunately it looked awful on me. There was a dart that didn't fit my bustline right, and the sleeves that were so flowing and lovely on thin arms looked like sausage casing on mine.
That was Fix #12 – complete with selfies! Do you know how difficult it is to find a clean wall for a backdrop?
You could help me earn credit by signing up for a Fix for yourself using my STITCH FIX REFERRAL LINK <– Click right there!